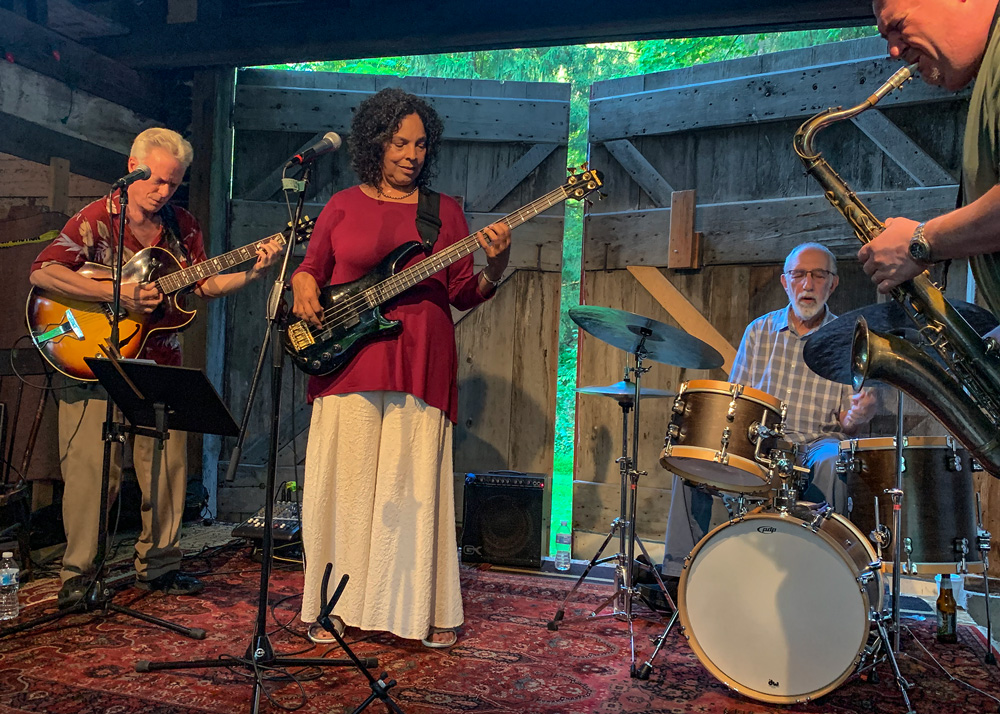 The second of this year's Concerts at the Barn Series at Ramsaysburg features the renown vocalist/bassist Nancy Reed and guitarist Spencer Reed. Artistically consistent and always the consummate professional, Nancy has performed for nearly forty years in a wide variety of settings. Mr. Reed's resumé is equally impressive. Joined by Ed Ludwig on saxophone and Eliot Sigmund on drums, four decades of jazz collaboration promise an evening full of inventive jazz vocals and instrumentals.
For more about Nancy and Spencer Reed, including complete biographies and music samples, please check their website.
Gates open at 5:00pm and music will start at 6:00. Guests are welcome to arrive early and bring a picnic with beverage of their choice. Please feel free to invite your friends and family! Indoor, outdoor and cabaret seating is available, or bring your own lawn chair or blanket.
There is a suggested donation of $10. Your generosity supports future events. Supported in part by a grant from the Warren County Cultural and Heritage Commission under the direction of the Warren County Department of Land Preservation. Knowlton Township Historic Commission is grateful for the continued support of Warren County over the last five years.