Please join us at the historic Ramsaysburg Homestead as we celebrate history, our beautiful natural surroundings, and the art of music. The concerts are held on the groomed grounds of the Riverside Amphitheater, part of the twelve-acre historical park along the Delaware River. Bring your lawn chairs, blankets, picnic baskets and coolers and join us in this wonderful pristine setting. Pets on leashes are permitted. Parking is limited, so please arrive early. Gates open one hour before showtime. There will be a suggested donation of $10 per person. Please check each listing for rain dates if they have been scheduled.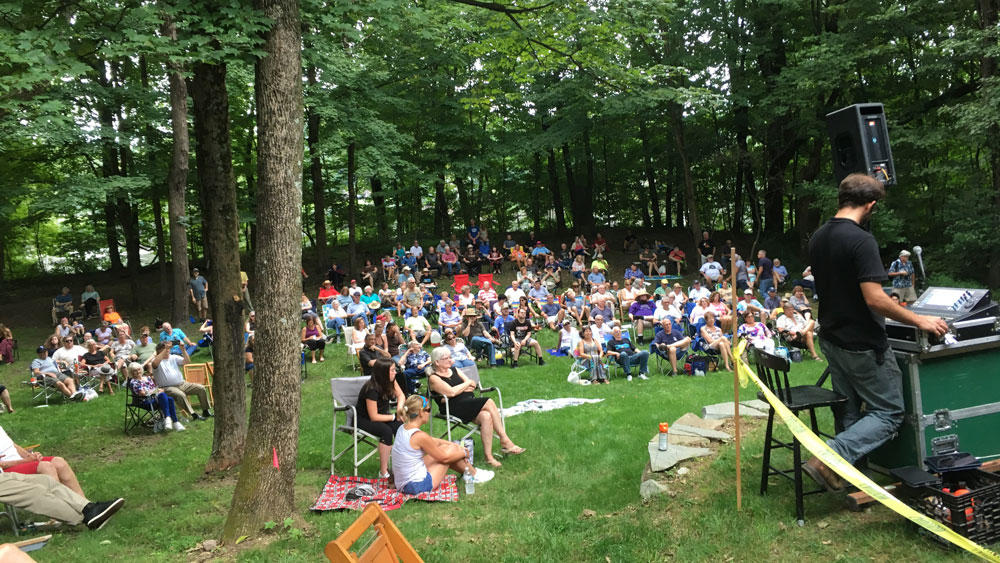 The concerts are presented by The Friends of Ramsaysburg, a group of volunteers who dedicate countless hours to produce each event.
The concerts are made possible with generous support from the Warren County Cultural and Heritage Division of the Department of Land Preservation, a partner of the New Jersey State Council on the Arts.
Thanks also to the Duke Agency of Newton, NJ for underwriting artist hospitality, Blue Ridge Lumber for parking services, and WRNJ Radio for promotional courtesy. Sound production is by Mountain Ledge Music.
---
Upcoming Shows
On Sunday, August 28th at 4:30 pm Alex Radus, a contemporary/jazz influenced guitarist and his band will appear. Alex released his 3rd cd Entitled 'Tributaries" at The Zollner Arts Center in Bethlehem, Pa. on April 22nd. His work has been featured in film, radio and television. He's a regular at Godfreys and other local venues. More…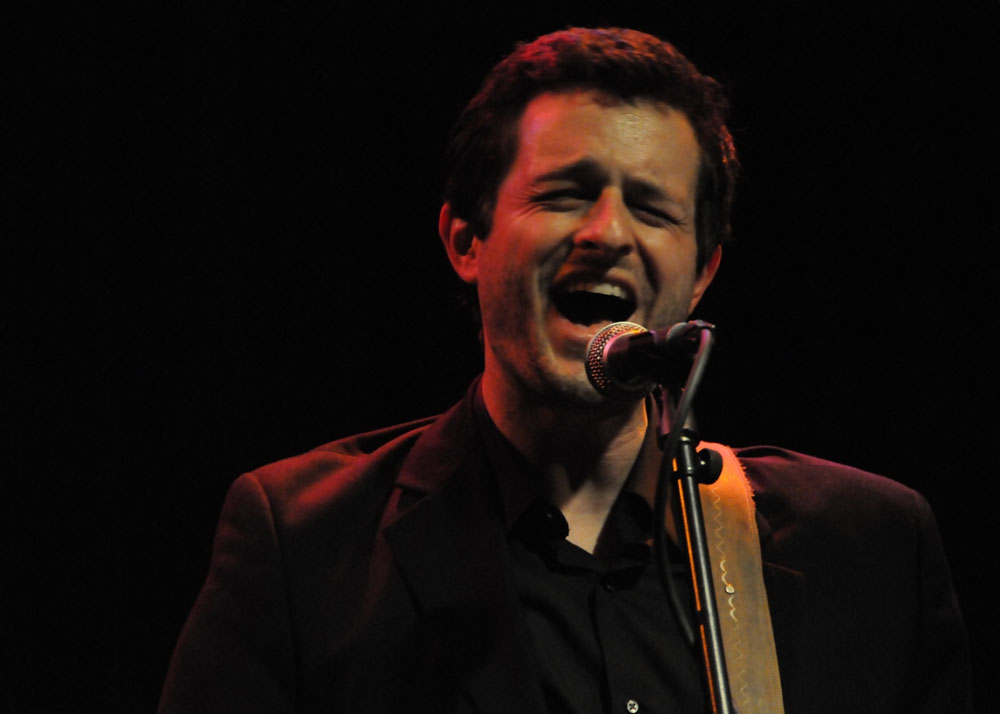 ---
On Saturday, October 1 at 3pm, Don Elliker and his band "Me & My Big Ideas". Don is a songwriter focusing on what is typically called Americana however, other styles get in the mix.
Past Shows 2022
On Sunday, May 15th, Yarn kicked off the season. Lots of happy fans!
---
On Saturday, June 25th, Toby Walker, a seasoned acoustic blues player from Denville, NJ delighted a happy crowd with expert and passionate playing along with stories from his distinguished career.
---
On Saturday, July 16th The Karl Latham Quartet presented a swing jazz show featuring Karl on drums, Martin Pizzarelli on upright bass, Guitarist David O'Rourke and Grammy Award-winning clarinetist, Linus Wyrsch.