A rock & roll lifer, the British-born singer/songwriter has been carving his path since the 1980s with a raw, soulful voice; a storyteller's sense of narrative; and the ability to blur the lines between folk, classic pop, and rock.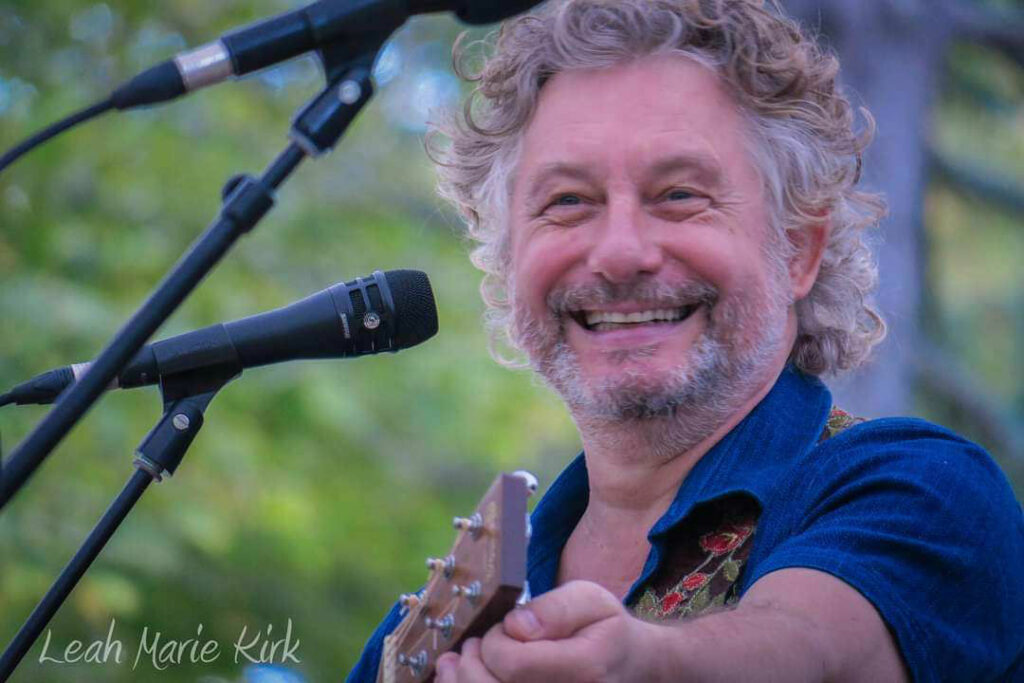 Since those early days in London, James has ridden the wave of a music industry that's ebbed, flowed, peaked, and crashed. Maddock has stayed afloat throughout the entire ride, enjoying a brush with commercial success during the late 1990s — including a major-label record deal, a Top 5 AAA radio hit, and a song placement on Dawson's Creek — before transforming himself into an independent solo artist during the decades that followed. If you're not familiar, you'll find Maddock's large catalog full of great tunes on your favorite streaming outlet. More about James Maddock…
The concert will take place outdoors in the Riverside Amphitheatre. Bring a lawn chair or blanket. Picnic tables are available.
$10 suggested donation.  Gates open at 5 pm, music begins 6 pm.
For directions, check the map on our home page. The property address is 140 Route 46, Delaware, NJ, located at the intersection of Ramseyburg Road and Route 46, east of the village of Delaware. From Interstate Route 80, Exit 4, take Route 46 eastbound approximately 4 miles.