The Knowlton Township Historic Commission will host the annual Riverside Fall Festival at the Ramsaysburg Historic Homestead on Sunday, October 6, from noon to 5pm. There is no admission fee and ample free parking.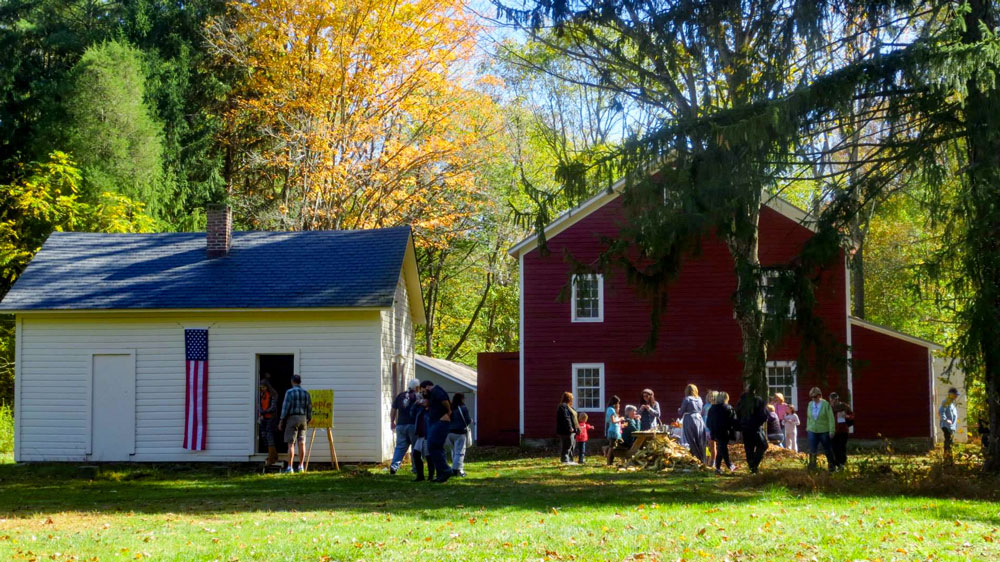 Attendees can taste an assortment of locally-grown apples, as well as cider pressed on-site. Children can create corn-husk dolls and participate in a variety of activities. The 15th New Jersey Volunteer Infantry, Company B will demonstrate a period encampment. Winterberries Yarn Shop will provide a spinning demonstration and pop up yarn shop. Quilts, on loan from Sharon Kubich, president of the Evening Star Quilters, will also be on display. Marty Ridder, of Marty's Clock Clinic will demonstrate antique clocks and explain their place in history. E&R Mathez farm will be on hand to explain the benefits of river-friendly farming as well as offer samplings of their delicious honey. There will also be opportunity to sample a variety of selections from local wineries.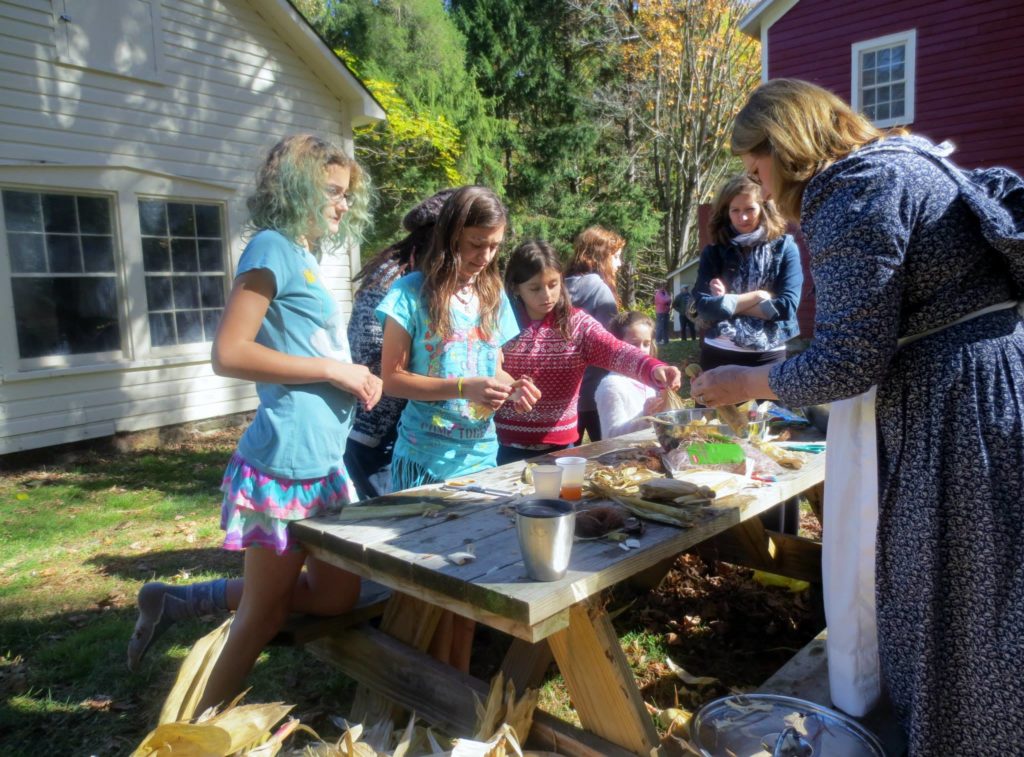 The Ministers of Apollo will perform Irish/ English/American music of the 1780s to pre-Civil War era. Humpty Junior's will offer an array of delicious food for purchase.
A special art exhibit, entitled Landscapes in Peril, will include work that depicts precious local landscapes, particularly those threatened by a proposed DOT Rock Fall mitigation project through the scenic Delaware Water Gap.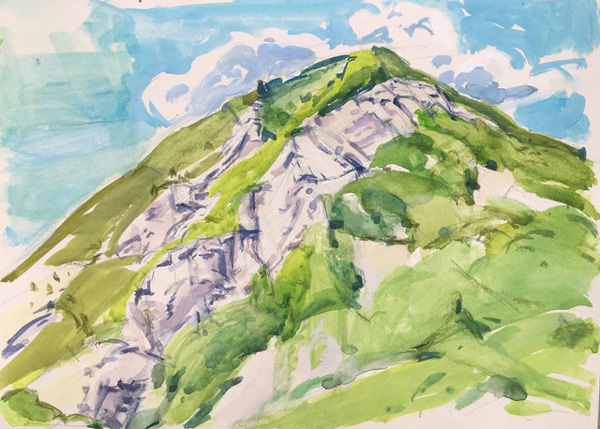 The Ramsaysburg Homestead is a twelve-acre historical park along the Delaware River in Knowlton Township. The property and the structures on it—a tavern, barn, cottage, smokehouse and shed—were built from 1800 to 1870, and represent the activity that occurred at the homestead during its heyday. A natural amphitheater stretches from the historic structure to the bank of the Delaware River, a serene setting for picnics.
As always, visitors can enjoy the interpretive nature trail through the property, exchange stories around the firepit, a self-guided slide show about the era of timber rafting, and relish magnificent seasonal views along Delaware River. Pets are welcome on a leash.
The Ramsaysburg Homestead is located on Route 46 east at the intersection with Ramseyburg Rd. in Delaware, NJ. For more information please check the website, www.ramsaysburg.org or on Facebook.
The Knowlton Twp. Historic Commission received an operating support grant from the Warren County Division of Cultural and Heritage Affairs with funds from the New Jersey Historical Commission, a division of the Department of State.