On Sunday, August 28th at 4:30 pm Alex Radus, a contemporary/jazz influenced guitarist and his band will appear. Radus' music draws from across the American songwriting spectrum and beyond, leapfrogging genres and blurring the lines between them. An award-winning and critically acclaimed singer/songwriter, Alex hails from Pennsylvania's artistically rich Lehigh and Delaware River Valley region. His work has been featured in film, radio and television.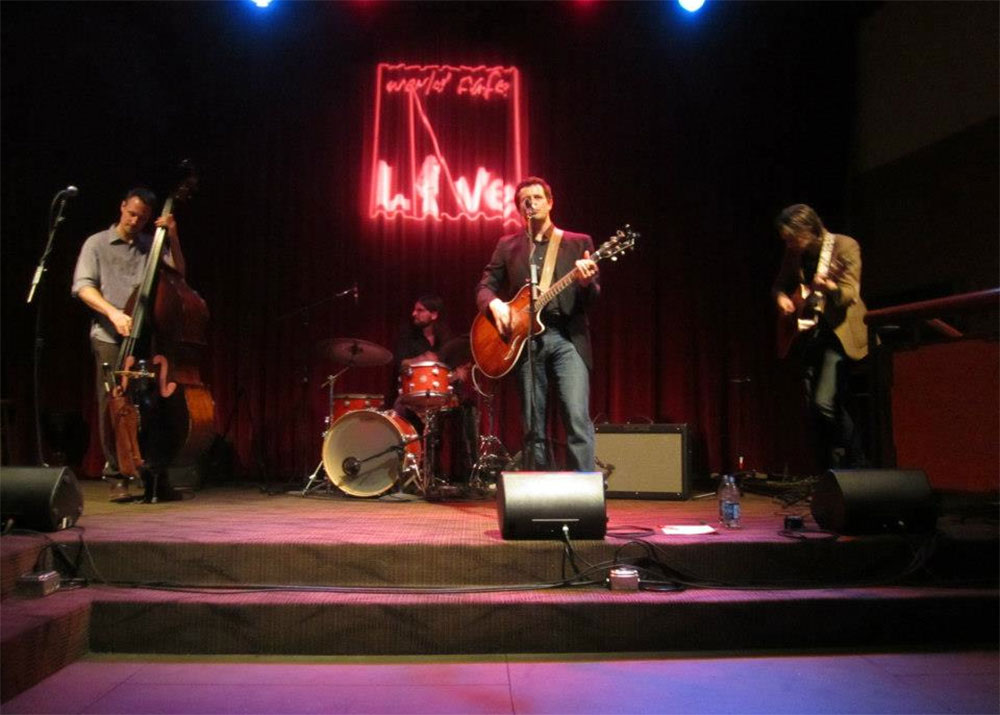 Radus is known as a "sultry crooner" (The City Paper) and a "master guitarist" (Courier News), but his songwriting always takes center stage. Equally comfortable composing in diverse genres, Radus pairs whimsical and poignant storytelling with a sophisticated mix of Americana, swing, blues, folk, Anti-folk, country and more.
Radus' music and performances have been featured on radio, film and television, including three songs featured in 2018's Adolescence, directed by Ashley Avis (Black Beauty). His discography includes: Jewels & Tinware ("creative, original…perfect" – Steel Notes Magazine); Love Me Like You Hate Me ("impressive…eerie, intense and wonderful" – The Morning Call); and duende ("a fluid, melodic hybrid of roots music" – The Village Voice). Most recently, Radus released a self-titled, debut album with his alt rock project, Hot4Robot ("a brilliant vision…a multi-layered, adventurous soundscape" – Underground Music Collective). His upcoming album, Tributaries, was recorded live at the legendary listening room, Godfrey Daniels.
The Alex Radus Trio features Daniel Manchester (Pyrenesia) on upright bass and Charlie Heim (Martha Graham Cracker; Grady Hoss and the Sidewinders) on drums. A staple of the eastern PA music scene, Radus is a frequent performer at Musikfest, Godfrey Daniels, and more.