Hosted by Friends of Ramsaysburg, the annual Memorial Day Community Picnic will take place on Monday, May 29th, 2023. All are welcome to attend from the community and surrounding region. The event begins at 12:00 noon, rain or shine. The event is FREE with on-site parking available. The event will be held rain or shine. Pets are welcome on a leash.
2023 Memorial Day activities will include: a flag raising ceremony, self-guided scenic walks along the Delaware River; and music by Don Elliker. An open table pot-luck picnic will include a dish and drink of your choices well as a grill available for burgers, dogs and other assorted BBQ delicacies.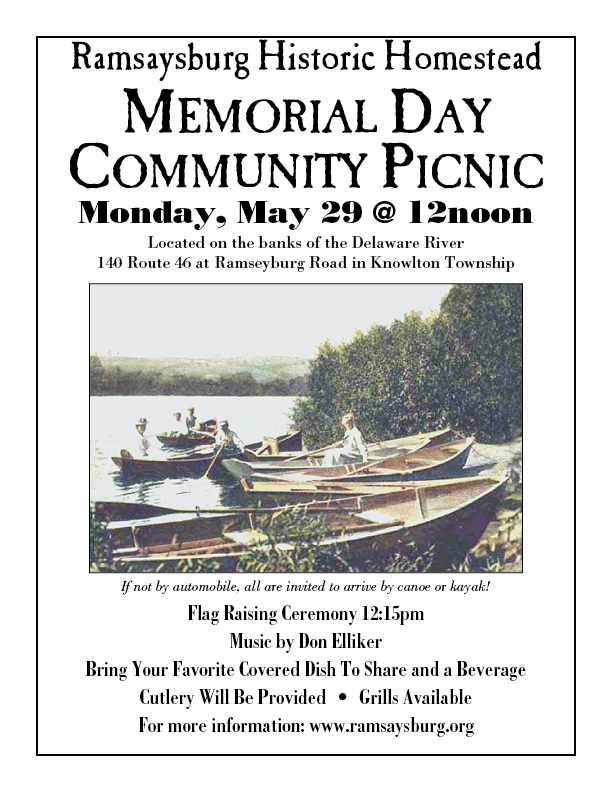 Don Elliker is a songwriter focusing on what is typically called Americana, however other styles get in the mix.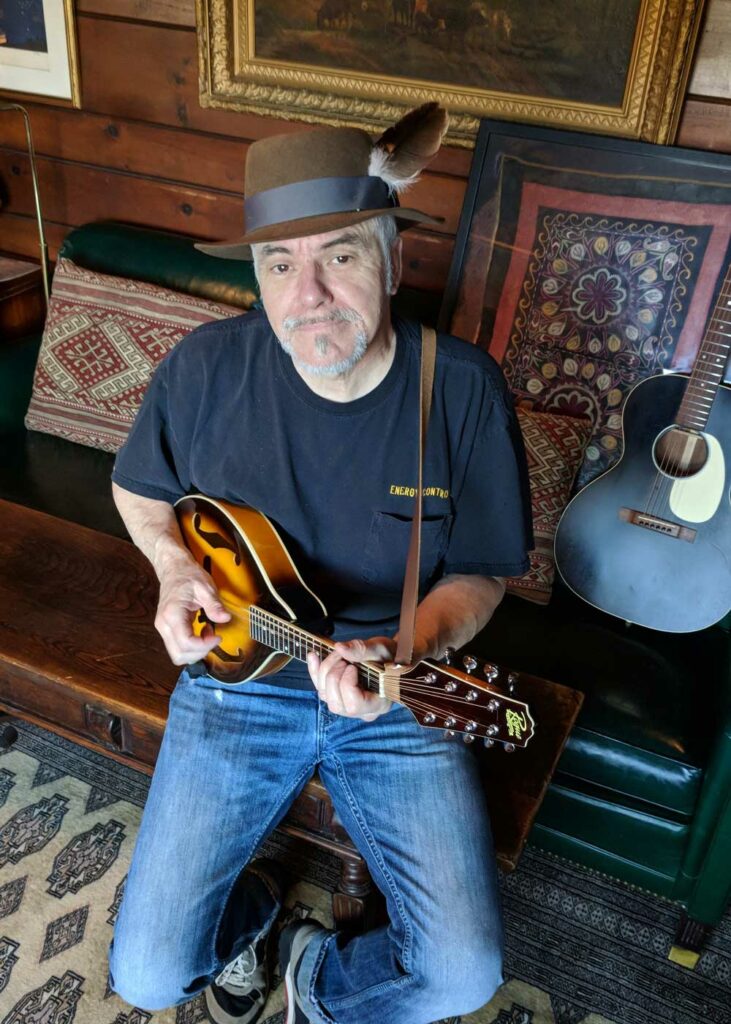 Don has performed at The MusikFest in Bethlehem PA, The Blues Bash / Centenary College in Hackettstown NJ. The Black Potatoe Festival in Clinton NJ, the WNTI Music Festival in Delaware, NJ and Roy's Hall in Blairstown, playing in support of such artists as Bill Payne, David Bromberg and Chris Smither and sharing the stage with many others. Don is also a past winner of the MTV Beach House Band Search competition, a nation-wide original music and performance competition. Learn more about Don at Reverbnation.
If not by automobile access at 140 Route 46, all are invited to arrive by canoe or kayak. Take a self-guided kayak and canoe journey by floating down the Delaware River from the Columbia, NJ boat launch to the landing at the Ramsaysburg site. The distance between the two points is approximately three miles down-river. River travelers should look for the large brown sign stating "Ramsaysburg – Landing" at marker 204.0 along the left bank (NJ side).