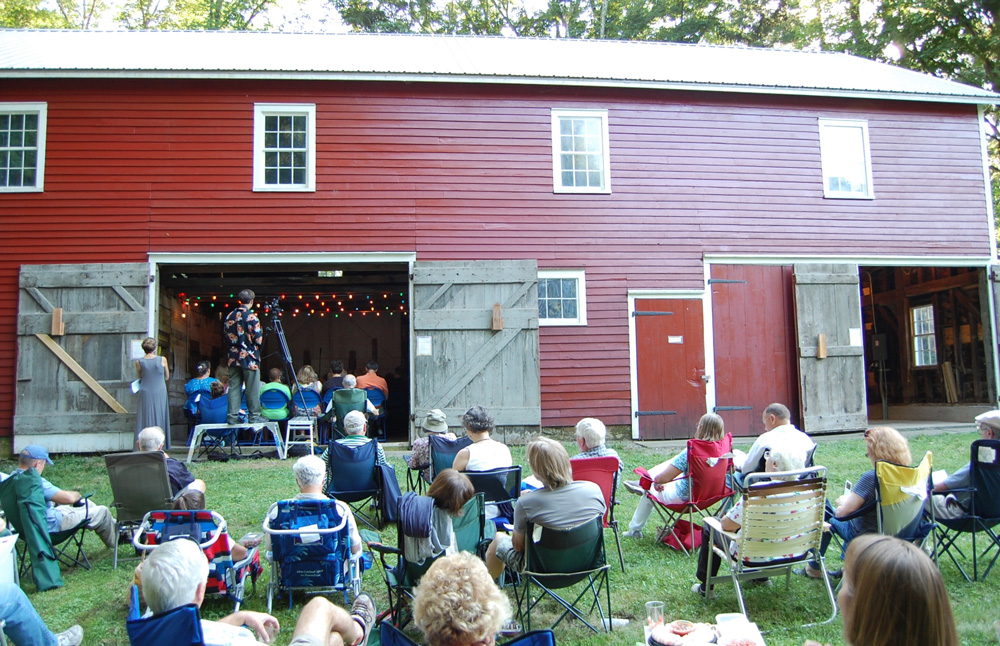 The exciting premiere of the Ramsaysburg Homestead Historic Site's Summer Concerts in the Barn series took place Saturday, July 25th. The unique barn concert featured The Bohemian Quartet, a group that was founded by violinist Agnes Kwasniewska. The ensemble has performed at many different New York and New Jersey venues, but this is the first time the group had performed in a barn setting.

The acoustics of the barn were superb in amplifying the American premiere of Saturnalia Strings, composed by Maestro Robert W. Butts, an important New Jersey composer and conductor of The Baroque Orchestra of New Jersey. The barn seating was at full capacity to enjoy the quartet's performances of Mozart, Haydn, Schubert and Dvorak. The evening's program ended on a rousing note with a medley of selections from Frederic Loewe's My Fair Lady.
Several guests took advantage of the beautiful summer night and were seated on the lawn outside the barn. Intermission offered a time for all to mingle and sample the homemade iced tea and other refreshments. Guests also brought picnic suppers in the tradition of Tanglewood.
The event was supported, in part, by a grant from the Warren County Cultural and Heritage Commission.
Please join your friends and neighbors for the next Summer Concert in the Barn that will be held on Saturday, September 26th. It will feature jazz ensemble The Gary Staples Quartet.
For more information: 908-475-5352.