Kicking off the season on Sunday May 15th at 3pm will be Yarn, an Americana/jam/rock group with a large local following. The Brooklyn and Raleigh based band — which is currently comprised of Blake Christiana, Rod Hohl, bassist Rick Bugel, and drummer Robert Bonhomme — have made their mark, and in dealing with their emotions, scars and circumstances, they find themselves in a position to share those experiences with others who have juggled similar sentiments.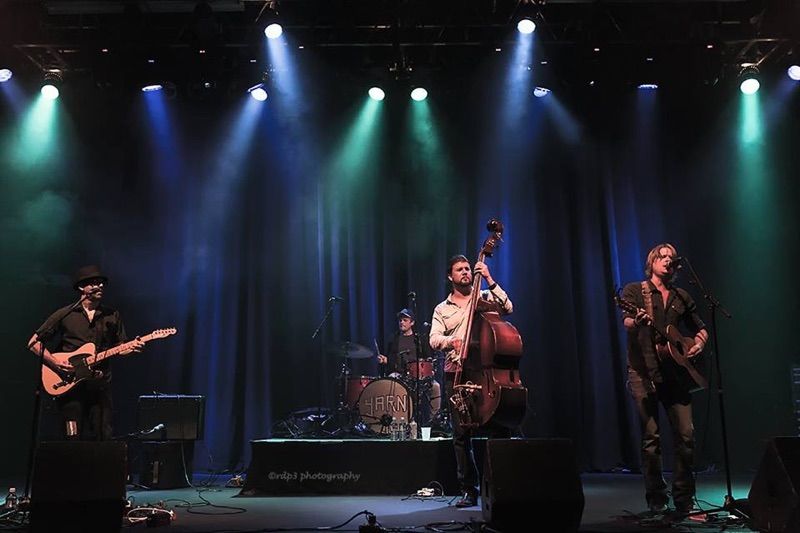 If you expect that a band that calls itself Yarn to, naturally, tend to spin a yarn or two, you're right! "That's what we do, we tell stories, live and in the studio, truth and fiction" singer/songwriter Blake Christiana insists. "We don't always opt for consistency. There's a different vibe onstage from what comes through in our recordings. There's a difference in every show as well, you never know what you're going to get."
Yarn have never been content to simply ride a wave and see where it takes them. Yarn's ability to persevere ought to come as no great surprise, especially for a band that spent two years honing their chops during a Monday night residency at the famed Kenny's Castaway in New York's Greenwich Village. In effect, it allowed them to rehearse onstage, mostly in front of audiences that often ranged in size from five to a hundred people on any given night.
Indeed, the accolades piled up quickly along the way. They have landed on the Grammy ballot 4 times, garnered nods from the Americana Music Association, placed top five on both Radio and Records and the AMA album charts, garnered airplay on Sirius FM, iTunes, Pandora, CNN, and CMT, and also accorded the "Download of the Day" from Rolling Stone. Shine the Light On found shared song writing credits with John Oates (the Oates of Hall & Oates fame), and when audiences expressed their admiration, it brought the band a populist following of diehard devotees, popularly known as "the Yarmy."